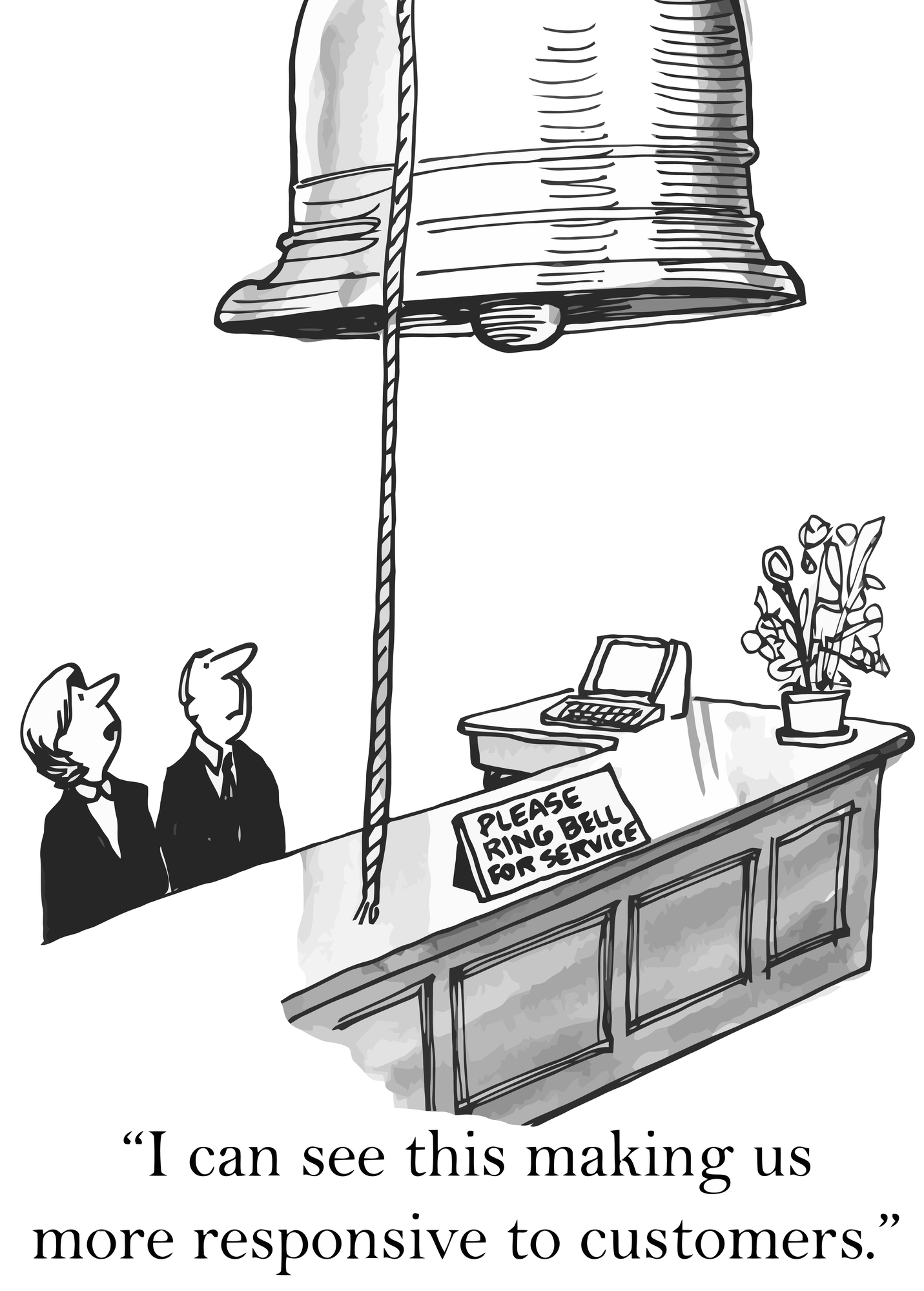 Affluent individuals, who collectively are often the ones driving the economy, are getting 4000 plus marketing messages a day. 4000 marketing messages a day. That's a lot of competition. And in a world with so much competition, we forget to serve the client we already and instead focus on the client we are trying to land. Once we have them as a client, too many of us say, "Okay, who's next?"
In the typical business, across all industries, across the globe, 20% to 60% of your customers are leaving within the first 100 days that you acquire them.
Let that sink in a little bit.
20% to 60% of the customers that you've gotten in the door, that have given you money, that have raised their hand and said, "I'm all in," eventually bolt and go somewhere else in the first 100 days of working with you.
Why? We spend so much time and effort prospecting and acquiring and sales pitching and getting everybody in the funnel, but we spend little to no time actually keeping them there once they've arrived.
Unfortunately, most entrepreneurs are afraid to ask that question: why? They barely survey their customers. It's a sickening thought to spend all of that time gathering up new clients, only to have them walk out the back door without you even realizing it.
In other words, the typical business has no idea how many customers are leaving. If we look at it from the 35,000 foot level, and we ask where your business would be if you were still doing business with the same people you were doing business with over the past three years, how would you respond?
Most people would have to admit, "Oh my gosh, Joey, my company would be 2x, 3x, 10x the size that it is!"
I may not know the exact attrition rate in your industry, and you may be using that as an excuse to disregard what I'm saying. I would bet, however, that you don't know the specific attrition rate in your own business, and that's even scarier.

The whole concept behind the First 100 Days hinges on the fact that any entrepreneur out there can commit to something for 100 days. I'm not asking you to do it for 20 years. I'm asking you to focus in on the first 100 days of your customer's experience.
We're talking about making deposits into the karmic bank account. We're talking about getting the relationship off on the right foot. If you do that from the outset, it builds up a cushion for when things go wrong.
I don't care how great your business operation is, what industry you're in, or how great you think your relationships are with your customers. At some point, you're going to stumble. You won't deliver as promised, you'll miss a deadline, you'll go over budget. And when that happens, you want to have enough goodwill built up that you can weather the storm. That's why focusing in and creating a First 100 Days program is so important.
The studies are absolutely phenomenal in pointing out how quickly people leave. I didn't come up with The First 100 Days because it was a catchy concept –  it's based on the fact that if you study company attrition rates, that's when the bulk of customers leave. If you can get them to day 101, in the typical business, your customer will stay for five years.
Stop and think about that for a second. If you can just focus for three months, you've got five years of revenue. To me, it seems like a no-brainer.