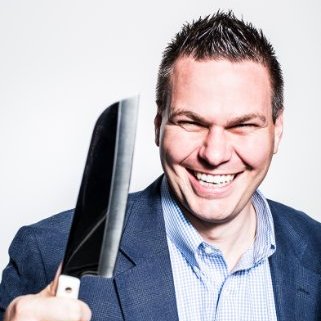 When it comes to gifting (or strategic appreciation as some call it), I turn to my buddy John Ruhlin for assistance. He's great at helping you identify special one-off gifts or customized gifts across your entire client base. After years of watching him at work, and learning first hand what appeals to customers and what doesn't, I've compiled a few thoughts on gifting in general:
1) It's not about the expense or size of the gift. It's about thoughtfulness and personalization. This especially holds true for the person who "has everything" or has the means to buy anything they want (although interestingly enough, most of these people show more restraint in buying gifts for themselves than you would imagine). The secret is to show the recipient that you took the time to (a) learn about their interests/likes, and (b) find a gift in alignment with those likes.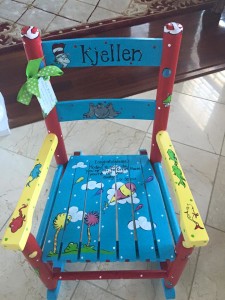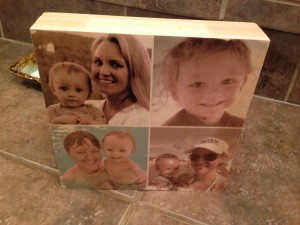 In recent years, some of the most thoughtful gifts I've received have included: a customized rocking chair (kid-size) for my newborn son with images from Dr. Seuss painted on it along with his name; a custom throw (super soft and plush) with my family name embroidered on it (great for keeping warm while watching movies at our home in the Rocky Mountains); and a custom piece of art created by a dear friend/client using images I had posted on Facebook of my family. The latter might too much for someone you've just met, but was perfect given the relationship I have with the gift giver.  
2) Social media "stalking" is a bad idea. "Investigating" your clients by going to their various social media profiles to learn more about them is a great idea. You'd be shocked how much you can learn about someone's likes, interests, hobbies, etc. – just by checking out their Facebook posts. Don't forget to look at their image posts as well. If you're observant, you'll start to see themes and trends appear that you can use to inspire your gift ideas.
3) If the gift has your company logo on it, it's not a gift for them – it's a gift for you. Stop pretending that your logo items and branded schwag are gifts. They are marketing materials you give to people in the hope that they think of you and your company… or that someone else sees them and asks about your company. If the gift is thoughtful and personalized you don't need to put your name or logo on it. The recipient will remember where they got it without you reminding them!
4) Not everyone responds to or appreciates physical gifts the same way. Read Gary Chapman's book "The Five Love Languages" for a much deeper discussion of how acts of service, words of encouragement, quality time, etc. can be just as powerful as physical gifts.
5) Don't forget experiences. Taking a client to an experience (game, concert, show, performance, adventure, etc.) creates a wonderful memory that they will associate with you going forward. If it feels strange or not right to go with them – don't! Give them two tickets (or more) and tell them to take a friend or family member.
6) Consider the experience + gift combo. If you can follow up with a relevant physical gift after sharing an experience, it's a nice way to memorialize the time together. I once received a custom bead necklace as a memento for an event in Aruba, and even though I don't wear it, I think fondly of that trip every time I see it.
7) Consider gifting the spouse. If your target recipient is married and you're not sure what to give him or her, consider a gift for the spouse. Often the client's spouse doesn't get recognized nearly enough for their contribution to the recipient's success and impact on the world. If you can give a personalized gift you win twice; you now have an internal champion in the client's home and you've probably done the client a favor as they will get showered with affection by their spouse for your thoughtfulness. Everyone wins!
8) Give the gift freely. Sometimes we give a gift and feel disappointed if we don't receive a "thank you." Is that really why you gave the gift? If the gift is thoughtful and personalized, it will be appreciated – even if the recipient never specifically thanks you. Don't give the gift for the thank you – give it for the feeling you get when you find the right gift and share it with someone special or meaningful to you.