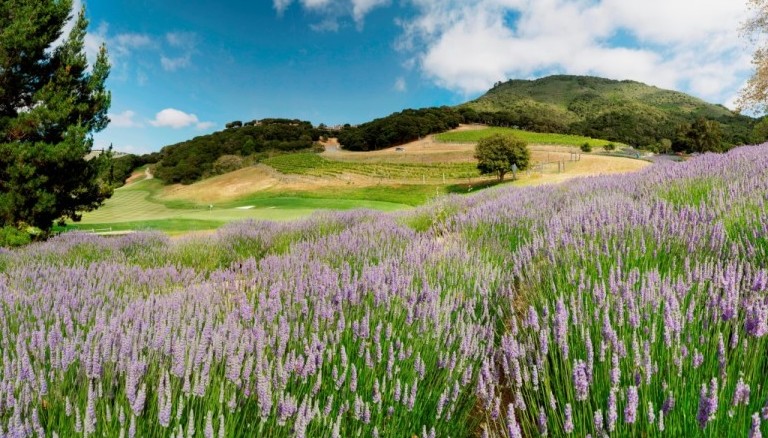 As a professional speaker, I find myself spending many nights in hotels around the world. From a customer experience standpoint, these stays usually provide me with great ideas about what not to do.
As a result, I'm always impressed when a hotel gets it right.
Just the Shampoo Thanks
I must confess that as a male, I follow the fairly stereotypical behavior of bringing as few toiletries with me as possible when I travel. When it comes to shower supplies, I count on the hotel to take care of me and I always hope for a good shampoo option. Conditioner? Never. Body wash? It's nice, but I can use shampoo just as effectively. As such, shampoo is the "must have" item.
During a recent event, I was staying at the Carmel Valley Ranch in Carmel, California. When I stepped into the shower for the first time, I noticed the shampoo bottles they provided were enormous. Accompanying the bottles was a sign that stated, "Let's make a change together." The sign included an explanation about the resort's environmental conservation efforts. This alone was interesting and caught my attention.
You can imagine my surprise when I continued to read their detailed explanation of the resort philosophy and in particular, the shampoo.
Carmel Valley Ranch is a beautiful property that prides itself on creating space for play. Guests can take tours of their working fields, enjoy classes and workshops on topics like beekeeping, or just relax at their fantastic spa. The property also has four acres of vineyards, two lavender fields, and an organic garden.
This is where the shampoo comes in.
The resort has an onsite botanist who makes the shampoo with lavender and sea pine grown on the property!
An onsite botanist?!
Did you see that coming?
I sure didn't.
It doesn't get more personalized, customized, and story-laden than that.
Take Me Home With You

Not only was the shampoo great, but when I went to the resort gift shop later that day, I was able to purchase a bottle to take with me – along with some other great "made on the property" toiletries and soaps.
With this attention to detail and willingness to create an experience for their guests, the Carmel Valley Ranch was able to display their environmental consciousness, save money (larger bottles = fewer bottles), and create a beautiful story that I wanted to share.
Having enjoyed the great shampoo experience, my eyes were opened to several other little touches the resort was making to enhance the overall guest experience.
The experience starts from the moment one sees the Carmel Valley Ranch logo. You'll notice that the logo features an old fashioned tree swing hanging from a stately tree. Not one of us can look at that image without conjuring up the innocence from childhood, and for many of us, distant memories of swinging on a swing just like that. It's a nostalgic symbol and it instantly makes us think of simpler times.
When I arrived at the main lodge to check in, I was pleasantly surprised to see that they actually have a tree swing, hanging from a beautiful tree, which is illuminated beautifully at night. If you don't think I went and immediately took some swings, you don't know me very well!
As I swung back and forth in the still, cool night – taking in the scents of sea pine and the salty ocean air, I realized that they had created a remarkable customer experience.
Make the Required Remarkable
Every business has required elements. Toiletries are considered a requirement in most hotels, and most establishments do it the way everyone else does it: tiny, wasteful bottles filled with (in most cases) cheap shampoo and conditioner. Sometimes, the hotel really cuts the corners and creates a shampoo/conditioner combo that really fails at both jobs!
In this case, the Carmel Valley Ranch went above and beyond. They made their commitment to the environment clear with their refusal to adopt the typical small bottles. What's more, they filled it with their own concoctions, created onsite, by their onsite botanist.
Shampoo went from being required to being remarkable.
The logo followed the same approach. Take something that every hotel has (a logo) and create something with pizzazz.
A story.
An experience.
A memory (I can close my eyes and instantly be transported back to that late night swing under the stars).
You don't have to hire an onsite botanist to create that kind of impact. You just need to think differently about what is "required" to operate your business.
To make the required remarkable, start by making a list of all the "required" elements of your business. These might include:
• a logo
• a business card
• letterhead
• envelopes
• packing/mailing labels
• the way you answer the phone
• voicemail
• email signatures
• contracts
• invoices
• receipts
This list isn't exhaustive, so there might be other elements you have in mind. Feel free to add those. Once you have a master list of every required element of your business, it's time to ask a few questions:
Is This Element of Your Business Truly "Required?"
Often, we're doing something that isn't even necessary to the operation of our business. It may be that it once was, or that we did it because it was tradition, but with some honest assessment we might feel differently. When we step back and analyze, we discover that the so-so experience of a "required" element that isn't even required is costing us. By deciding to eliminate this element, we can improve the overall customer experience.
Is it a WOWZA!?
On a scale of 1-10 – where 1 is "meh" and 10 is "wowza!" – how does our current version of this required element score? Be honest with yourself here. Does the experience really make you say "wowza!" (or something similar to that)? If you're not sure, ask yourself, "Do our customers say wowza when this happens?" When in doubt, align your score with what a customer would say.
What Is Our Overall Score?
Once you've scored all of the required elements on your list, you'll quickly see that 1-2 items are standouts while the rest are most likely just taking up space. That's okay – you're not alone! Most organizations have required elements that not only fail the remarkability test, but in fact, cause some of the biggest pain points in the overall customer experience (e.g., filling out the same forms in triplicate at a doctor's office). Knowing where you stand is key, and as the G.I. Joe cartoon from the 1980's taught us, "Knowing is half the battle."
How COULD I Make These Elements Remarkable?
Once you have a clear understanding of which elements need to stay (don't forget, you can eliminate elements – see the first question in the process) it's time to brainstorm ways to make them remarkable.
To help with this process, come up with answers for each of these questions when considering each required element:
• What would we need to do to make this element so impressive that customers say "wowza" when they experience it?
• If money weren't a concern, how could we spend more to make this remarkable?
• If time weren't a concern, how could we take more time to make this remarkable?
• If we had a member of the team whose sole responsibility were making this interaction remarkable, what would she/he do?
• If every member of our team spent a week on making this interaction remarkable, what would each of them do individually and collectively?
• How would Walt Disney make this remarkable?
• How would Sir Richard Branson make this remarkable?
• How would Lady Gaga make this remarkable?
• If this element were part of the business at Uber, how would they make it remarkable?
• If this element were part of the business at Nike, how would they make it remarkable?
• If this element were part of the business at Under Armour, how would they make it remarkable?
How WILL I Make These Elements Remarkable?
Now that you have a list of dozens of ways to make each required element remarkable, it's time to start making improvements. Pick one of the required elements and choose two ways to make it remarkable. Implement these in your business this week – no matter what it takes. Time is of the essence and we want to avoid these changes getting caught up in policy and procedure – lest the improvements wither and die. Let this new version of the required element run for at least three weeks and then assess how things have improved.
The Shampoo Has It Right – Rinse and Repeat
Once you've had success with making a required element of your business remarkable, it's time to rinse and repeat. Keep going! Pick two elements to improve the following week. Keep going until all of the required elements of your business are unique, engaging, and remarkable. And then, start over! This is a constantly evolving piece of your brand experience and as such, it's always good to be improving and re-inventing.
Spotting "Required Remarkables" in the Wild
If you keep your eyes open, you can spot required elements that are being remarkably executed in your day-to-day life. When you do spot one, this will help inspire you with ways to enhance your clients' experiences as well. As famed Russian composer Igor Stravinsky noted, "A good composer does not imitate; he steals." Don't be afraid to take the great ideas you experience and apply them to your organization.
Your Assignment: Help Me?
I'm constantly looking for examples of how required elements have been made remarkable. If you see one "in the wild" – or you create one (or more) in your business, please take a moment to share it with me as I'd love to consider it for future presentations and articles.