You're Probably Losing Between 20-70% of Your Customers… Would You Like That to Stop?
After making huge investments of time, money, and energy to acquire new customers, most companies see between 20 percent and 70 percent of those customers disappear in less than one hundred days. They break contracts, cancel memberships, stop using your product, or simply never come back.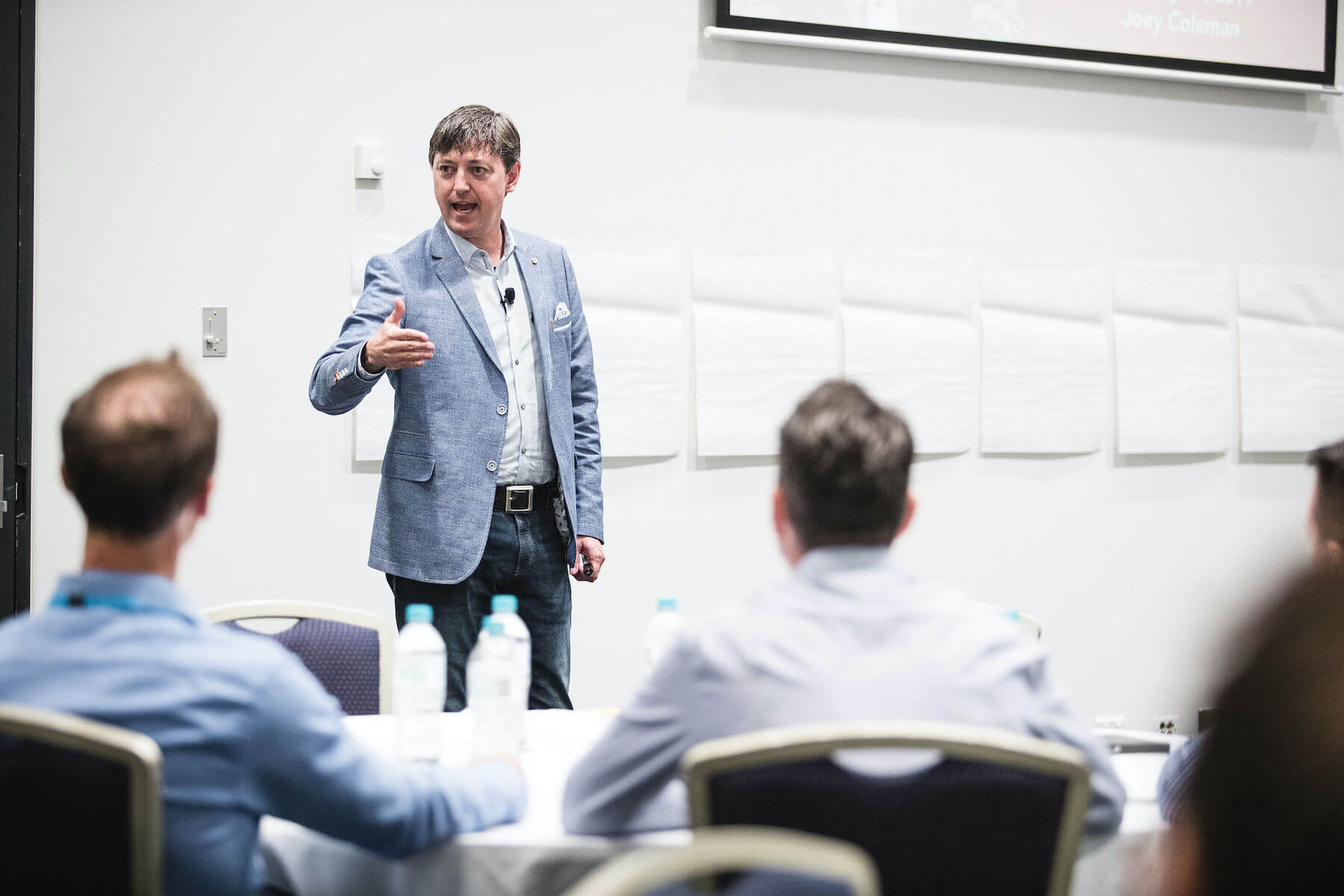 Most Organizations Lack a Comprehensive Customer Experience Strategy
By creating remarkable customer experiences, you stop your customers from leaving and you keep them coming back for more. While many organizations think they provide a great customer experience (in some studies, as many as 80% believe this), if you ask their customers, they don't feel the same way (the same study showed only 8% thought the company provided a great customer experience). A failure to commit to remarkable experiences across the organization results in a lack of customer experience at almost every touchpoint.
Every Employee Contributes to the Customer Experience
Ownership of the customer experience isn't limited to the individuals and departments that most frequently interact with customers. A true commitment to remarkable experiences is deeply embedded in every employee and cuts across the entire organization.
Most companies see between 20-70% of new customers leave or decide to stop working with the company with the first 100 days of the relationship.1
32 percent of new customers who join a bank will leave that bank before their one-year anniversary. Half of those that leave will do so in The First 100 Days.2
20 percent of the new customers who leave a bank within the first year do so without having conducted a single transaction.3
Creating Remarkable Customer Experiences is a Philosophy, Not a Task
Most companies tell their employees to create great customer experiences - and then leave it to the employees to figure out how to deliver on that assignment. Rarely does it work - leading to frustrated employees and customers!
Built and honed over the last decade with organizations around the world representing a variety of industries, Joey Coleman's First 100 Days®️ program is a methodology, system, and practice that serves as philosophy for doing business. 
If you want your business to be successful, customer experience needs to shift from being a line item on a "to do" list to being a way of life.
A Commitment to Customer Experience Improves Employee Engagement
Not only does The First 100 Days®️ approach to operating your business radically impact and improve customer experience – it dramatically increases employee engagement as well.
Approaching daily tasks with a commitment to a higher goal of serving customers creates the agency, autonomy, and purpose that all employees desire. Happier employees make for happier business owners and happier shareholders as well.

50 percent of the customers who leave in the first year quit doing business with the bank in The First 100 Days.4
Between 60 and 70 percent of car owners go to an auto repair shop once and will never visit that shop again because the first experience is so poor.5
Restaurants live or die based on their ability to keep customers in their seats - and yet 46 percent of new customers to a Chuck E. Cheese's pizza restaurant will never eat there again after their initial visit.6
Are You Ready to Start Keeping More of Those Customers You Work So Hard to Obtain?
By creating remarkable customer experiences, you stop your customers from leaving and you keep them coming back for more. I've taken everything I know about influencing customer behavior, creating emotional connection, designing incredible touchpoints, and developing lifelong loyalty and I share it with my audiences, clients, and readers. I consider it the culmination of two decades of work spent helping companies that range from small mom-and-pop shops to giant household brands you love (like Zappos and Whirlpool). If you're ready to start focusing on retention, we should talk.
1 Joey Coleman, Never Lose a Customer Again: Turn Any Sale into Lifelong Loyalty in 100 Days (New York: Portfolio, 2018).
2 Marketing Leadership Council Issue Brief, "New Customer Onboarding Programs in Service Industries," Corporate Executive Board, April 2007.
3 Robert G. Markey, "A Four Step Plan to Keep New Customers in the Fold," Bain & Company, June 2003.
4 Deluxe Presentation, Harte Hanks Research, 2006.
5 Interview with Ron Ipach, Repair Shop Coach, LLC (aka "Captain Car Count") marketing consultant for auto repair services, September 6, 2017.
6 Randy White, "Chuck E. Cheese's Leaking Bucket." Leaky Bucket Survey by Restaurant Marketing Group (RMG) at ZenMango Research Firm, May 24, 2011.